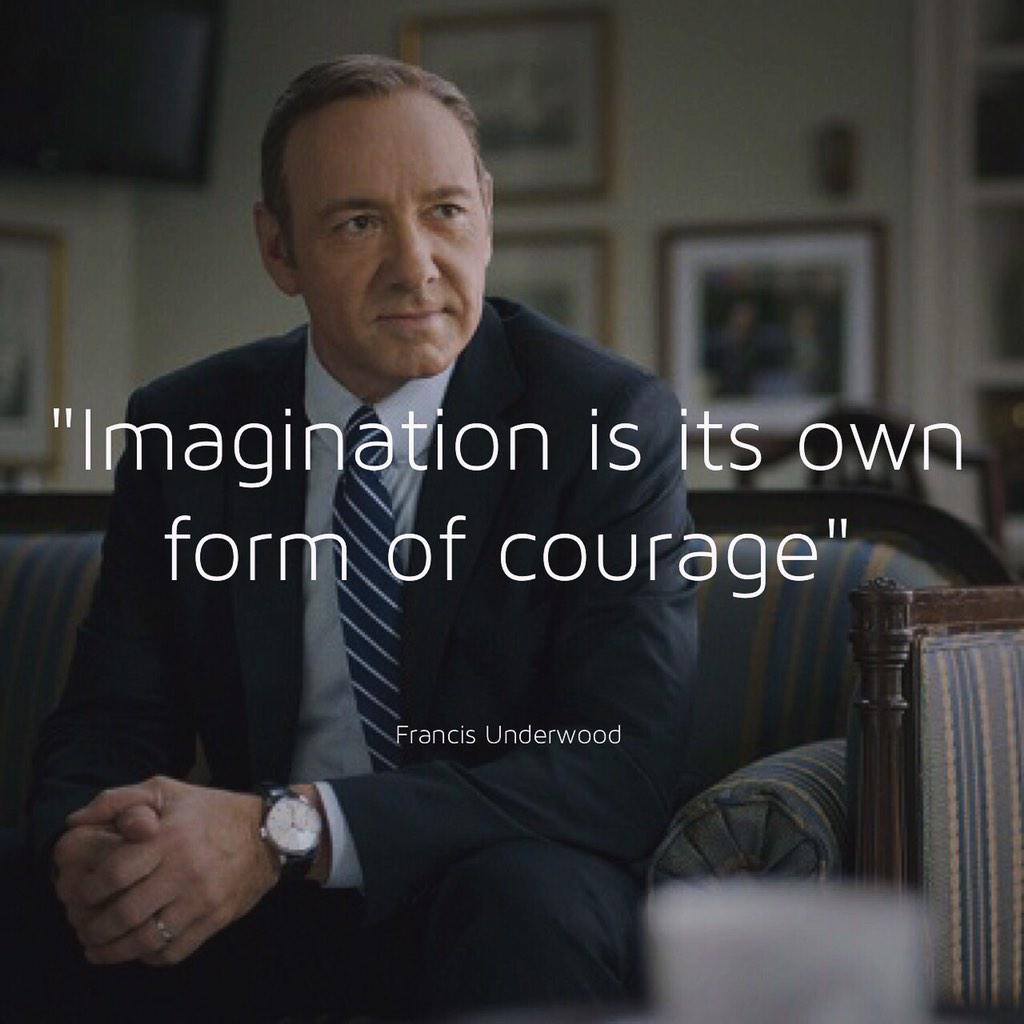 I'm catching up on Season Three of House of Cards right now. I really enjoyed the first two seasons, but had heard mixed things about the latest season. I'm not completely through it, but so far it's been great. The writing is so sharp. It's interesting to compare it to the work of Aaron Sorkin, specifically The West Wing and The Newsroom. Sorkin is a brilliant man, but even at his best, his writing style seems of a different era. It feels dated compared to Beau Willimon, Andrew Davies, Michael Dobbs and their crew have created.
The quote in the picture is a perfect example. Obviously it helps when it's delivered by a guy like Kevin Spacey, but the line itself, delivered in the context of the scene is genius. Spacey, as President Underwood, says it in one of his frequent 4th wall shattering comments as an aside while admitting that he's telling a lie. Not just a lie, but a lie that will form the bedrock of the Underwood creation myth in a book about him. The lie revolves around the notion that a young Underwood made an heroic attempt at a two mile swim but had to be rescued. This is framed not as a humiliating defeat, but rather as an example of Underwood's bravery in the face of overwhelming odds. In this context, "Imagination is its own form of courage" becomes a brilliantly insightful glimpse into the soul of the character. This isn't a man who has convinced himself of a long ago false memory, but rather a man very much aware of his chicanery and a brazen acknowledgement that he doesn't care.
For marketers however, I think a more honest reading of the quote is possible. Historically, artistic expression has indeed been a form of courage. Writers, painters and filmmakers have all put their reputations and livelihoods on the line by going beyond what we as a society thought was possible.  Marketers, despite the seemingly inexorable drive towards a more scientific approach, still need to exercise a degree of imagination. They often face strong opposition when doing so.